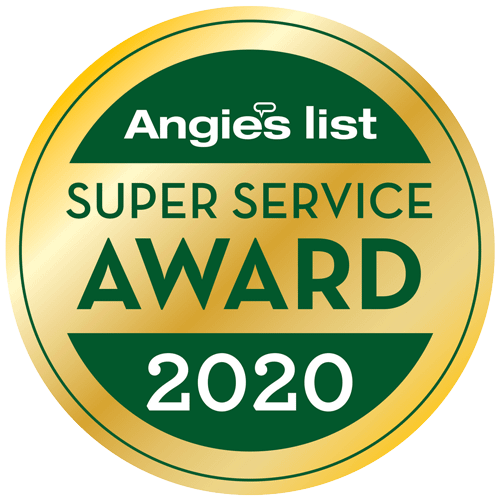 Mark Powers has been in business for over 30 years and has been serving the Beaverton, Tigard and Portland Metro area since 2003.  In that time we've gained the business of countless loyal customers and have continued to receive business through customer referrals, our positive online reviews, and simple word of mouth.
Mark grew up the suburbs of Washington, DC and painted part-time for his brother-in-law and an apartment complex while he served his country as an Aviation Storekeeper in the USN, stationed at NAS Oceana, Virginia Beach and aboard the USS Carl Vinson. He achieved the rank of E-5 (2nd Class Petty Officer) before his honorable discharge in 1983.
After the Navy, he went to work for his brother-in-law's large painting company in Northern Virginia, where he learned to paint, that quality matters, and that he enjoyed painting and serving people. He started as a painter's helper and moved up to painter, then foreman, and finally to production manager in the 8 years he worked for the company.
In December of 1983, Mark married Deena and in 1986 their first daughter was born in Virginia.  They moved west to Arizona where their second daughter and son were born. While in Arizona, Mark started "Arizona South Painting Company" which he operated for nine years, with up to 14 full-time employees. The move from Arizona was bittersweet, leaving friends and community.  After Mark sold the business, the family took a two-month vacation driving in a circle around the United States visiting family and friends, and sightseeing.
Upon arriving in Tigard in 2000, Deena started teaching 2nd grade at Gaarde Christian School, where she still teaches. Mark started working for a large commercial painting contractor as a painter, then foreman until 2003 when he started Mark Powers Painting, Inc. Their daughters, Tiffany and Amanda graduated from Westgate Christian School. After graduating college, Tiffany started teaching for "Community Action" in the Beaverton-Hillsboro area, and continues working there as a supervisor and teacher coach. She is married to Gabriel and they have one daughter, Gracie. They currently attend Southwest Bible Church. After attending PCC for 2 plus years, Amanda married Brian. After his Air Force enlistment ended, they settled in Stockton, CA where they work as well as serve in church and the community. Their youngest, Jonathan graduated from Southwest Christian School in 2014 and is currently working for a local paint store and his dad while he gets ready to pursue a business degree. 
The Powers Family has always been involved in their community and church. Deena provides in-home care to seniors part-time as well as working in the church nursery, teaching Vacation Bible School, and giving rides and other help to children/families in need.  Mark currently drives a church van and helps in Junior Church. For years he has coached or assisted in the Tigard and Murryhill Little Leagues, and regularly helps orchestrate helping local families in need through the church. The family enjoys the trips to the Oregon Coast, softball, and playing board games.
We provide experience, quality, and award winning service.  Our goal is to provide you with the best possible experience from consultation to design to finished product.  We are licensed, bonded, insured and all of our employees are covered under workman's compensation insurance.  All of our employees have been screened through a national criminal background check.
All our work is guaranteed and comes with warranties and we vow to provide the best possible preparation, products, and service to make sure your home, business, or non-profit look their very best at the best possible price.
We look forward to having the opportunity to serve you. Make sure to give us a call or click for a free consultation today.
Thanks,
Mark Powers
License CCB#194630